Water resistant cable construction design
Our water-swellable yarns help prevent longitudinal water penetration in cable construction design. We impregned super absorbent powder on the polyester yarn to ensure an even distribution of the water-swellable effect and dust-free applications. The result is a water-swellable yarn that offers unique swelling properties of up to 45 times its own weight.
Products
Roblon Water-Swellable (WS) Yarn offers swelling properties of minimum 45 times its own weight.
---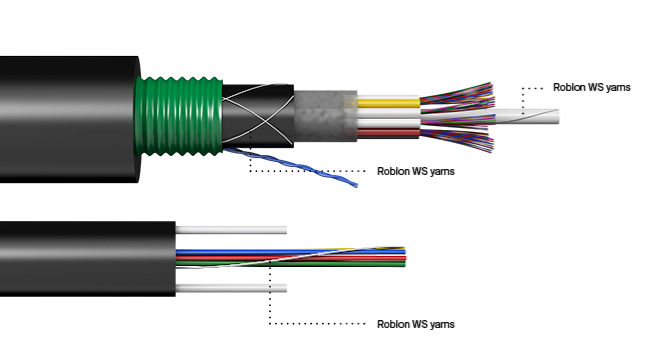 Key features
Fast swelling speed
High swelling properties
Low dust
Can be re-activated
Downloads